If you have an infected tooth, a root canal is the only way to save a damaged tooth and avoid the need for extraction.
At Chattanooga Family Dentistry in Chattanooga, TN, Dr. Andrew Lunn, DDS, is committed to keeping your smile intact.
Read on to discover how you can maintain optimal oral health and what you should expect from root canal treatment.
When deep tooth decay, a severe cavity, large fillings, or a crack or chip in your tooth causes the nerves and pulp to become irritated, inflamed, or exposed, it can lead to severe symptoms.
The Interior of the Tooth

The pulp chamber of your tooth contains blood vessels and nerves. The pulp extends into the root canals, which are the centers of the tooth roots. When your tooth sustains damage due to injury or oral health issues, bacteria can enter the pulp chamber, resulting in infection. An infection in your tooth will lead to swelling and inflammation of the surrounding tissues. It can eventually lead to infection of surrounding gum tissue and teeth and tooth loss.
The Root Canal Process

Root canal therapy is a dental procedure that involves removing the infected pulp in your tooth, disinfecting the inside, and sealing the tooth. The purpose of root canal therapy is to eliminate all soft tissue within the pulp and tooth canals, save the hard outer tissue of the tooth, and prevent reinfection. Root canals have a reputation for being painful, but you can expect comfortable treatment when you choose the right dentist.
Experienced in Root Canals

Dr. Lunn is one of only two general dentists in the Chattanooga, TN, area offers IV sedation, which can help you remain comfortable and relaxed throughout treatment. We also offer oral conscious sedation and nitrous oxide sedation which we administer to patients at our comfortable dental office. Our team at Chattanooga Family Dentistry is committed to addressing your oral health issues while making the process as pain-free as possible.
Root Canal Therapy Can Save Your Smile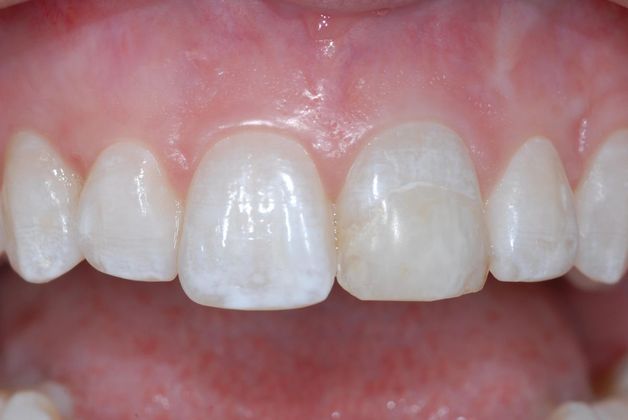 Signs You May Need a Root Canal
Signs of infection in the pulp and root canals of your tooth include:
Pain while chewing or biting
Severe toothache
Tender gums
Decay of the gums
Tooth sensitivity
Discoloration of the tooth
An infection in the root canal of your tooth may cause:
Swelling in your face, neck, or head
Bone loss around the tip of the root
Drainage problems that extend outward from the root
Teeth that require root canal treatment may not always trigger painful symptoms. That is why it is so important to undergo regular checkups that will allow your dentist to detect infections and other oral health issues that may not be apparent to you.
Schedule an Appointment With Us
We believe in establishing relationships based on care with all Chattanooga patients. Dr. Lunn creates custom master treatment plans for all patients to help them reach optimal oral health.
No one wants to have a root canal procedure, but this treatment can relieve painful symptoms you may be experiencing and help save your tooth. Contact us for more information about our services or to request a consultation with a dental specialist.
A Look at the Root Canal Procedure
What to Expect From Root Canal Therapy
A High-Tech Procedure
Dr. Lunn will begin root canal treatment by diagnosing the affected tooth. In cases where extensive bacteria caused severe infection of the tooth's pulp or tooth decay, a dentist may recommend endodontic treatment. Your dentist will begin root canal therapy by taking an X-ray to determine if signs of infections are present in your tooth or the surrounding bone. Our in-office CEREC® system can create a crown in minutes which allows us to complete most root canal treatments in a single appointment.
A Root Canal: Step-by-Step
Before starting the procedure, Dr. Lunn will numb the area and place a rubber dam around your tooth to keep it free of saliva. Next, he will create an opening on top of your tooth to remove all infected tissue. Your dentist will then clean and shape its interior with a special file. Once the affected area has been thoroughly cleaned and shaped, Dr. Lunn will fill your tooth and seal it. After sealing the tooth, he will prepare the tooth for a crown.
Completing the Restoration
Once this is complete, we will take digital impressions that will be used to create a custom crown in about an hour. Dr. Lunn will place the crown, and after making any necessary adjustment, your treatment will be complete, and you can leave the office with a healthy smile. A dental crown can strengthen and protect your tooth from breakage. You may experience tooth sensitivity or gum inflammation around the treatment area, but this should subside as the tooth heals.
Maintaining good oral health and closely adhering to aftercare instructions can help you avoid cavities and prevent further issues. We provide our patients in the Chattanooga, TN, area with safe, virtually painless root canal therapy that relieves discomfort and helps keep your smile intact.
5-Star Reviews From Our Patients
Dreaded having multiple implant surgery. But Dr. Lunn and friendly, staff made the surgery painless and efficient.I highly recommend Chattanooga Family Dentistry.
View the full review on Google
I can promise everyone Dr. Lunn and his staff know what they are doing. They make you feel comfortable and my first procedure went excellent Didn't feel a thing or hear a thing. Very Satisfied.
View the full review on Google
Root Canal Recovery and Aftercare Instructions
Knowing how to care for your mouth as it heals is essential to minimizing the risk of needing a root canal again. Following your dentist's instructions after your root canal can speed up recovery and prevent further problems.
You should avoid eating for a couple of hours following a root canal. Eating before your dentist recommends can damage or injure your tooth. After treatment, avoid drinking alcohol and eating anything hot, spicy, chewy, or crunchy for a few days.
Experiencing discomfort or tooth sensitivity is normal and can be relieved with over-the-counter medications. Brush and floss as usual and make sure to schedule biannual appointments for dental checkups.
If you notice swelling after your root canal, call your dentist as soon as possible. Swelling could be a sign of an infection or allergic reaction to the anesthetic. Contact our dental office with any questions regarding a root canal or caring for your teeth after treatment. You should also contact your dentist if you're experiencing severe pain or pressure that persists for more than a few days after the procedure.
Find Out Why Our Dental Patients Love Us
"My first visit was today. I am very nervous when going to the dentist. My dentist of many years retired and referred me to Dr Lunn. A wonderful experience. Personable staff. They even have a little dog that will sit in your lap to comfort you. I think this will be a fantastic relationship."

Valerie Fraley, 5-Stars, 2021