Welcome to Our Practice:
Family-Friendly Dental Care in a Comfortable Office
Dr. Andrew Lunn is a dentist in Chattanooga, TN, who has extensive experience treating all the members of your family, including special needs, pediatric, and geriatric patients. Offering a complete range of cosmetic, restorative, and general dentistry procedures, Dr. Lunn can evaluate your oral health and recommend treatments that restore the shape, size, and function of your teeth, as well as cosmetic treatments that bring out your whitest, most beautiful smile. He also focuses on the prevention of oral diseases before they occur so your smile can remain healthy and functional for as long as possible.
Here at Chattanooga Family Dentistry, we believe that cost should not prevent you from receiving the treatment you need, which is why we accept a wide range of insurance plans.
Meet the Dentist:
Dr. Lunn
Dr. Lunn is a highly regarded implant dentist, completes over 100 hours of continuing education annually, and has received certifications, awards, and recognition for his achievements. He has also completed extensive training to treat special needs patients, a quality that is very unique among dentists.

Dr. Lunn understands that some patients may feel uneasy about going to the dentist, so he offers a number of sedation options and has completed residency training in sedation dentistry techniques. He also uses the most advanced technology available in the field of dentistry to deliver more accurate diagnoses and treatments. To further guarantee your comfort, Dr. Lunn has made it his mission to establish lasting relationships with each of his patients. By understanding his patients' medical histories and specific needs, he can recommend treatments that will most benefit his patients and meet their needs.
We Are "Highly Recommended" by Patients
The staff at Chattanooga Family Dental are great. I always have major anxiety going. Winston helps calm me down. Great team great dentist.

View On Google
I feel very comfortable with the care provided here. Dr. Lunn and everyone there do an excellent job! Highly recommended.

View On Google
Caring for
Special Needs Patients
Developmental disabilities can make routine oral hygiene a challenging process. Fortunately, Dr. Lunn has undergone extensive training in order to treat patients who may have special healthcare needs. He has successfully treated patients with autism, cerebral palsy, Down's syndrome, spinal cord injury, visual and hearing impairments, muscular dystrophy, and several other conditions.
Dr. Lunn is compassionate and understanding with unlimited patience with any family member who may require extra care. You will always be treated with dignity and respect, and we promise to be transparent and diligent with all treatments.
All Procedures
Offered at Our Practice
One of Our
Patient Transformations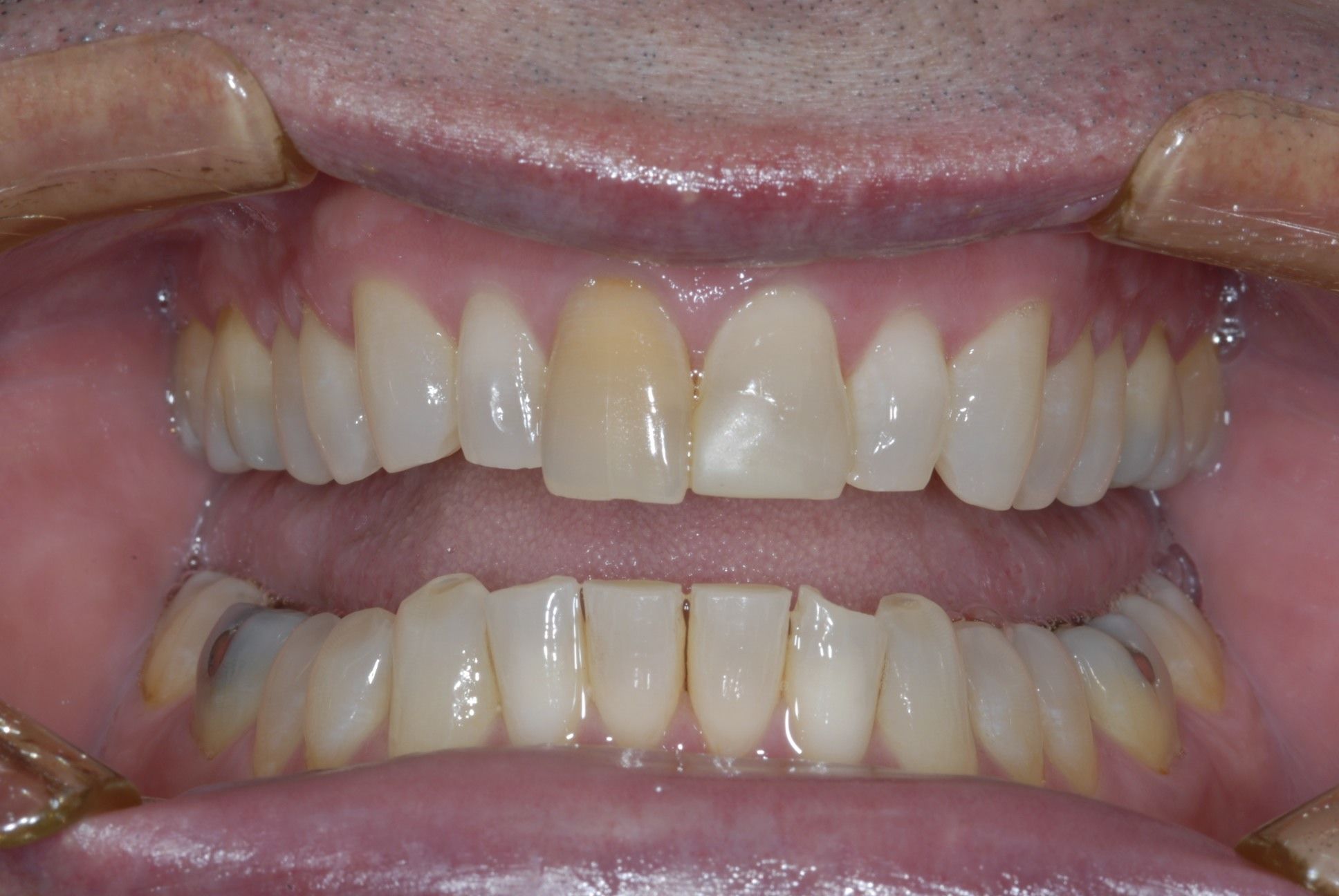 "Definitely Recommend Them to Everyone"
More 5-Star Reviews from Patients
This place is incredible. I have a serious fear of the dentist and they have eased that fear. They took their time to explain everything to me, they showed compassion and empathy and were completely nonjudgmental about my anxiety. They even let me cuddle with Winston, the office dog, while I was in the dentist chair. I have to have some work done and I am not freaking out about it. Definitely recommend them to everyone.

View On Google
Friendly staff, clean office. Everyone seemed very focused on patient education and explaining in-detail why they were doing everything. I learned a few things while I was there, for sure. I also had questions about insurance coverage on certain findings, and they provided a very easy-to-understand written estimate for everything that would fall on me. The office dog is a plus, too. He's pretty cool.

View On Google
Now Offering
BOTOX® Cosmetic and JUVÉDERM®
Dr. Lunn can also provide BOTOX® and JUVÉDERM injections for both TMJ disorder therapy or to diminish facial lines and wrinkles. Instead of employing technicians to administer the injections, Dr. Lunn performs these injections himself to minimize the risk of side effects. He can use the solution to temporarily relax facial muscles that contribute to TMJ disorder pain, resulting in improved symptoms. However, most patients combine BOTOX or JUVÉDERM injections with smile makeovers to achieve the most youthful, revitalized look possible. He can use either solution to improve noticeable signs of aging such as crow's feet, laugh lines, and the appearance of deep creases, lines, and wrinkles.
Rate & Review
Our Practice
Did you recently visit Chattanooga Family Dentistry? If so, we want to hear from you! We encourage you to leave a rating and review telling us about your experience.