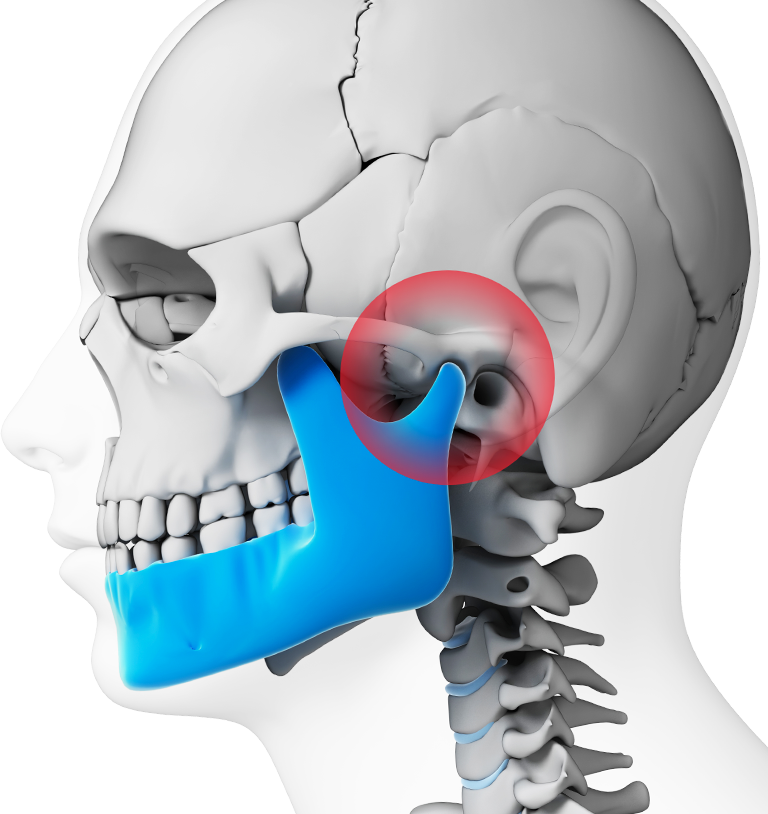 TMJ Treatment
An imbalanced bite can trigger a range of problems as the jaw joints overcompensate in order to achieve a balanced resting position.
TMJ disorder treatment by a dentist can achieve the balance needed to stop inflammation, facial pain, headaches, and other symptoms.
What can TMJ treatment do for you?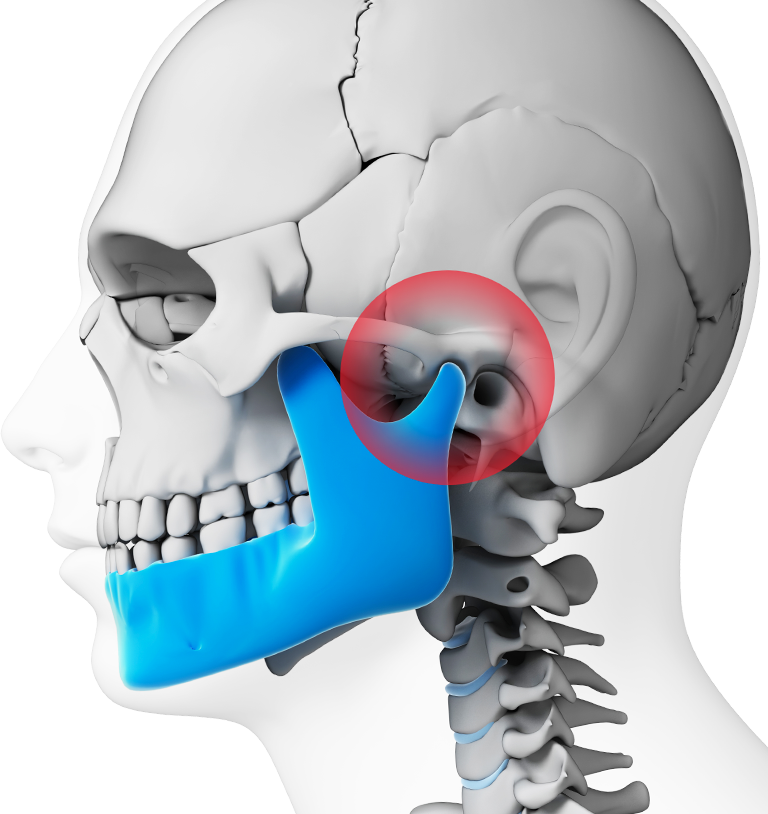 TMJ Treatment
Can Provide...
Relief
Treatment can eradicate symptoms such as pain in and around the joint, clicking when opening and closing your mouth, a locked jaw, and headaches.
Long-Term Benefits
By realigning the jaw, your dentist can prevent long-term harm, such as worn teeth, increased vulnerability to tooth decay, and serious joint damage.
A Better Quality of Life
In the long run, TMJ treatment can improve your quality of life by relieving persistent and often debilitating symptoms that can compromise your mood and general wellbeing.
Greater Affordability
In the long run, early TMJ treatment reduces the need for repeated and expensive procedures later in life.
When in Doubt, Have It Checked Out
Unlike a toothache, the symptoms of TMJ disorder are often easy to dismiss as stress. In fact, stress is sometimes a major contributing factor. However, because pain and other symptoms are not always persistent, it might be tempting to delay making an appointment even if you think you are experiencing TMJ disorder. However, the longer you wait, the more damage the condition can cause. As with any health issue, the sooner it is addressed, the better.
Consultation
and Diagnosis
TMJ Disorder Can Be
Relieved Through:
Custom Mouthguards
Custom mouthguards can prevent you from damaging your teeth while grinding during sleep.
Orthodontics
Orthodontics can align the jaws and allow the teeth to meet properly.
Prosthodontics
Prosthodontics such as dental crowns can restore a balanced bite.
Reshaping Teeth
Reshaping certain teeth can achieve better balance and relieve tension in the TMJs.
BOTOX® Medical
BOTOX Medical injections can relax strained jaw muscles.
Medications
Your doctor may recommend pain relievers or anti-inflammatories to ease discomfort, low doses of antidepressants to control bruxism, or muscle relaxants to reduce spasms.
Surgery
In serious cases and only as a last resort, surgery can repair the joints.
Untreated TMJ disorder is often uncomfortable at best and debilitating at worst. In many cases, it is also accompanied by a slew of distracting or unpleasant side effects. By realigning your jaw, a doctor can reduce or even eliminate these symptoms. Not only will you ease discomfort in your daily life, but you also won't have to be overly careful when yawning or eating.
TMJ Disorder Is Extremely Common
Some estimates suggest that TMJ disorders affect over 10 million Americans.

National Health Institute
Relieve Pain and Protect Your Oral Health
TMJ disorder can take a considerable toll on your quality of life by causing severe and ongoing discomfort. Those suffering from TMJ disorder often do not realize that a dentist can provide significant relief through treatment that helps your jaws meet properly. If you are experiencing jaw or facial pain, headaches, or unexplained tingling in your extremities, schedule an exam today.