Smooth Wrinkles and Improve Confidence with JUVÉDERM and BOTOX
Teeth are not the only part of our smile that can show signs of aging. To help improve your appearance with natural-looking, youthful aesthetics, Dr. Andrew Lunn provides JUVÉDERM® and BOTOX® injections at his Chattanooga, TN, practice. Dr. Lunn is specially trained in facial and neck anatomy, and has an extensive understanding of how the smile involves more than just the teeth. He can assess your overall aesthetics to provide the best results, complementing your good oral health and cosmetic dentistry with a youthful appearance. He has received continued education in order to administer BOTOX® Cosmetic and dermal fillers safely and effectively. Dr. Lunn also uses BOTOX® injections to provide therapeutic temporomandibular joint (TMJ) treatment, relieving pain and discomfort associated with disorders of the TMJ.
Reach out today to schedule an appointment and help your smile reach its full potential.
Understanding the Basics of Treatment
Botox
Dr. Lunn uses high-grade BOTOX® Cosmetic to provide the best possible results to patients. The drug is derived from a bacterial substance called botulinum toxin type A (onabotulinumtoxinA) which blocks the nerves attached to muscles. As a result, targeted muscles cannot contract. Dr. Lunn uses this medication for both cosmetic and therapeutic treatment.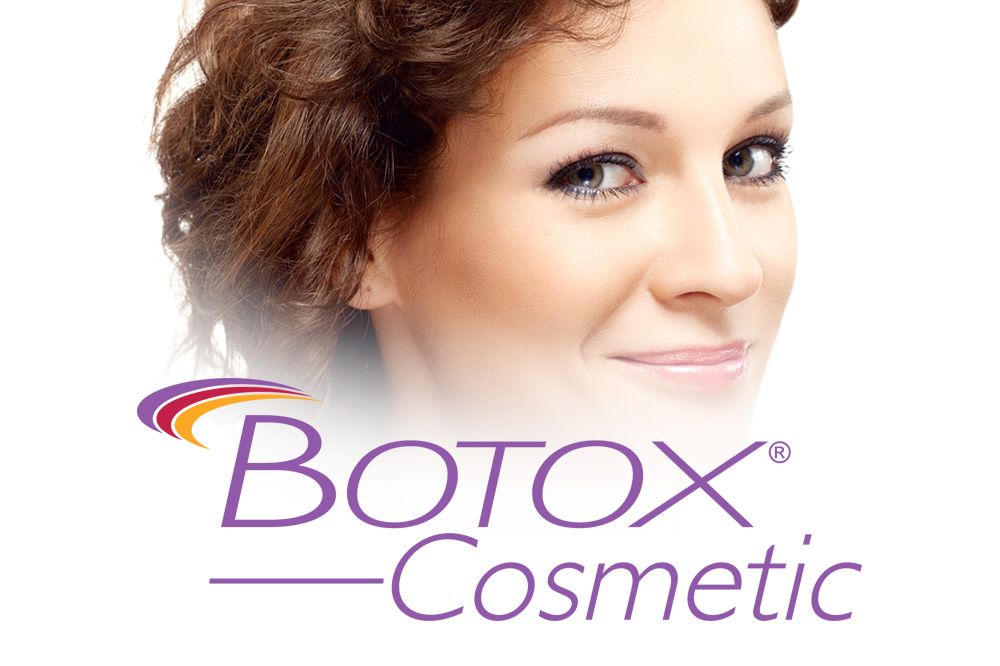 Therapeutic
For patients suffering from TMJ disorder, BOTOX® therapy can help alleviate pain, and allow the jaw to heal. TMJ disorders are caused by misalignment of the jaws, an issue that can lead to severe discomfort as jaw joints and muscles become strained. BOTOX® injections can relax these tense muscles, allowing the jaws to realign, and relieve associated clenching, teeth grinding, and other painful symptoms.
Rather than leave the injections to a technician, Dr. Lunn administers the treatment himself to minimize discomfort and the risk of side effects.
Cosmetic
BOTOX® can diminish the appearance of crow's feet, laugh lines, and other facial lines and wrinkles. By preventing habitual movement in facial muscles, the treatment reduces the lines these contractions cause. In some cases, BOTOX® treatment can also serve as a minimally invasive option to treat a gummy smile. When used strategically, the medication can keep the lip from moving too high when smiling, preventing a large portion of the gum line from showing. Limiting full movement of muscles around the mouth can also safely and subtly augment the lips.
Rather than leave the injections to a technician, Dr. Lunn administers the treatment himself to minimize discomfort and the risk of side effects. While the effects can be significant, they are not permanent. Patients generally require re-treatment every three to four months to maintain results.
JUVÉDERM®
Dr. Lunn uses JUVÉDERM® to enhance facial volume and treat lines and wrinkles. The solution is made from hyaluronic acid, a substance naturally produced by the body to aid collagen and other proteins in supporting the skin. However, as we age, our stores of this substance deteriorate, leaving the skin looser, and with depressions and wrinkles.
JUVÉDERM® injections are a simple, effective treatment to replace lost hyaluronic acid, filling the lines and wrinkles caused by age. The fillers also allow Dr. Lunn to enhance the lips, or increase volume in specific areas to improve symmetry. Your results will typically last up to a year.
What to Expect during the Procedure
Receiving either JUVÉDERM® or BOTOX® injections is a simple procedure. Most patients are in and out of the office in less than half an hour. While patients should expect temporary redness and discomfort around the injection sites, they can immediately return to their daily routines after leaving the office. It can take up to a full week to see your final results.
Enhance Your Appearance Today
Dr. Lunn and his team are dedicated to providing comprehensive treatment for every patient, and strive to improve your oral health as well as enhance the framework of your smile. Reach out today to schedule a consultation.